Technical parameter:
1. Forming thickness: 0.4-1.2 galvanized coils
2. Forming speed: 10-15M/min (EXCLUDING CUTTING STOP TIME)
3. Forming roller: about 20 stations
4. Main motor power: 7.5KW
5. Roller material: 45# forged steel, surface coated with chrome
6. Main shaft material: 45# steel
7. Main axis dia.: ¢50mm
8. Hydraulic cutting pressure: 10-12Mpa
9. Cutting method: hydraulic powered, cutting after roll forming.
10. Cutting blade material: Cr12 quenching treatment
11. Electrical controlling system: Whole line adopted PLC control, cut to length tolerance≤2mm
12. Wig welding device
13. water cooling system
Flow Chart
Uncoiling – feed Guiding-Punching–Roll forming –fly saw cutting –Run-out table
Machine List
| | | |
| --- | --- | --- |
| Serial No. | Commodity & Description | Quantity |
| 1 | 3T manual uncoiler | 1 set |
| 2 | feeding guiding | 1 set |
| 3 | Main roll forming machine | 1 set |
| 4 | Output table | 1 set |
| 5 | Main drive | 1 set |
| 6 | Fly saw cutting | 1 set |
| 7 | Controlling system (including cabinet) | 1 set |
| 8 | Punching press machine | 1 set |
| 8 | Water cooling system | 1 set |
Profile Drawing: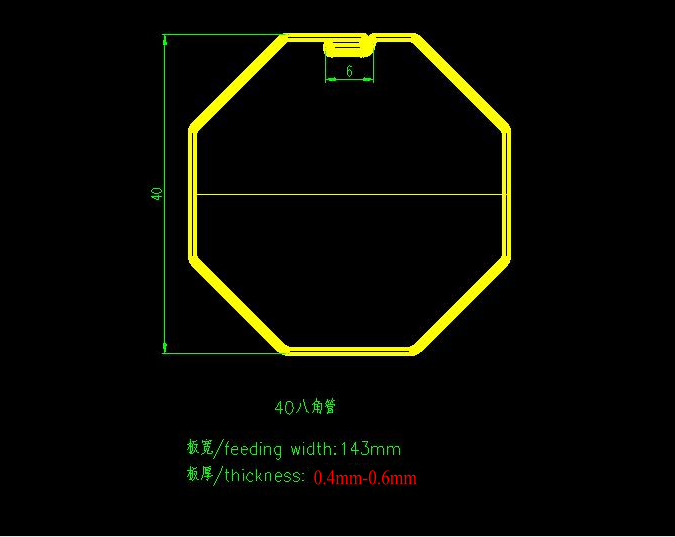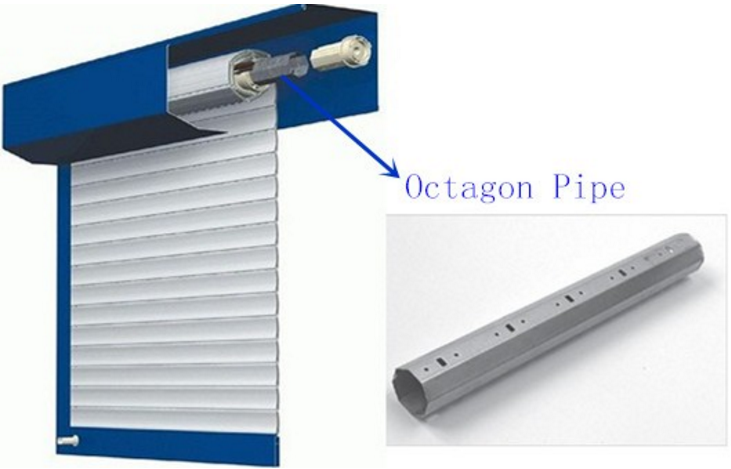 Octagonal pipe is used for the rolling shutter door reels, the pipe We have 3 sizes, 40mm, 60mm, 70mm, which can be made in one machine by changing cassettes.
Shutter Roll Forming Machinery For Making Octagon Tube , Round Tube Roll Forming machine for manufacturing Octagonal & round Tube of Rolling Shutter Windows and Doors system The round or octagonal rolling tube is for winding up the rolling shutter, made in various shapes. Our mission is to provide excellent custom octagonal rolling tube roll forming machines and tools for professional rolling shutter machines.
Optional Configuration For Your Choice








What's Sussman's machine different from other suppliers?
The price of Sussman's roll forming machines is a little higher than other suppliers'. Let me explain about our machines difference:
Sussman machine design:
it is unit one, which means the control box and the hydraulic station are all put under the machine frame, when you get the machine, no need to assemble and connect the complicate cable of the machine, you only need to connect one main cable, then the machine is working. it saves more time and space.
Our display screen is touch screen, not text touch screen.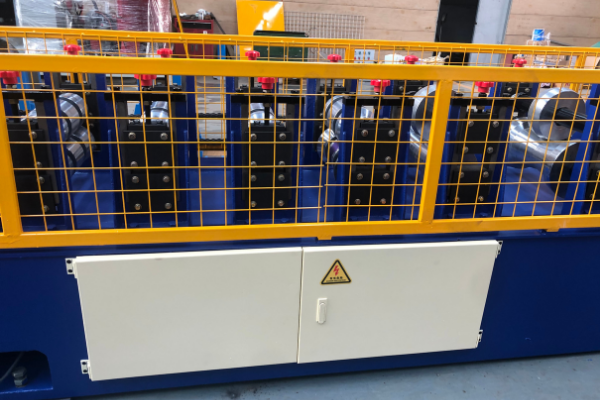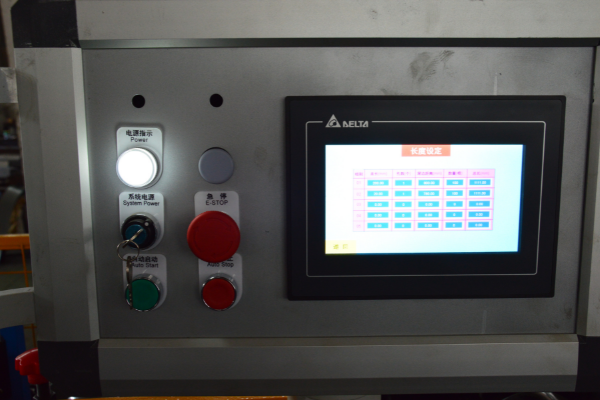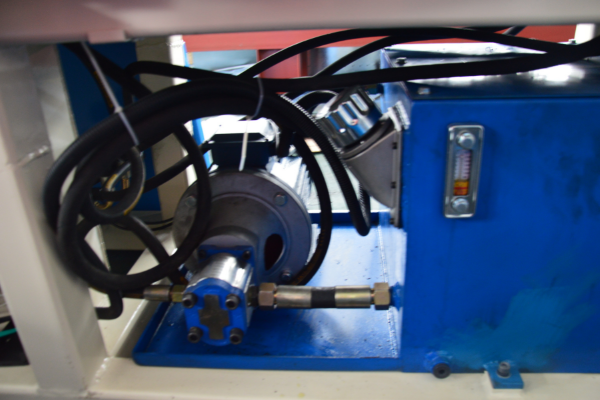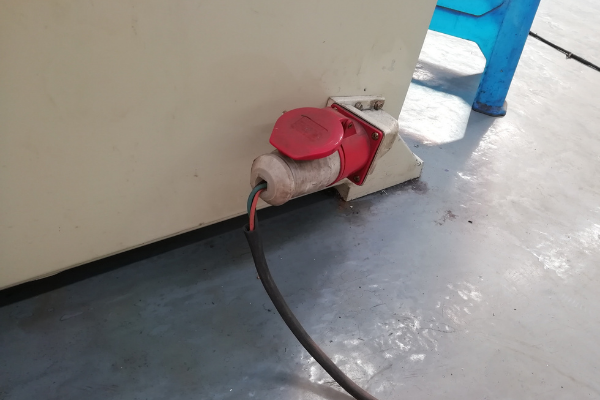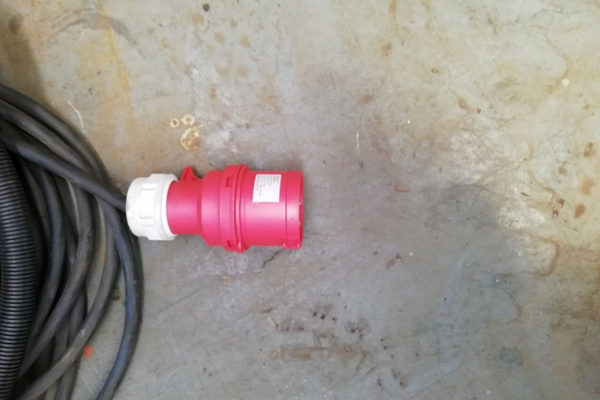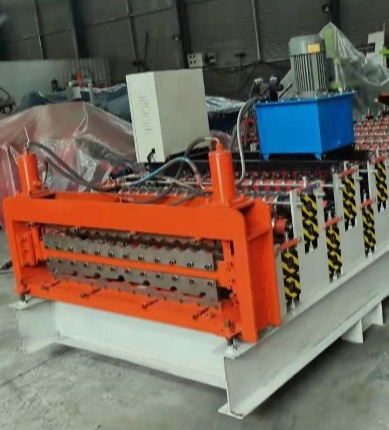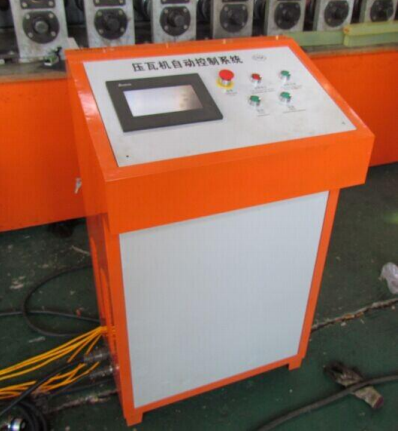 Sussman Processing technology:

Sussman rollers is through grinding, quenched, chroming,finish machining,polishing,coated with chrome 0.05mm, all rollers are shiny, stronger and avoid rust.etc to make stronger, the roll forming machine is more robust and easier to use. The metal sheet produced by our machine is always flat and perfect profiles., because in the design and during the machining process, we always control the force for the metal sheet, it does not damage the sheet surface and comes out perfect profile. And we use the German application COPRA, to imitate the situation in 3D and ensure the perfect profile.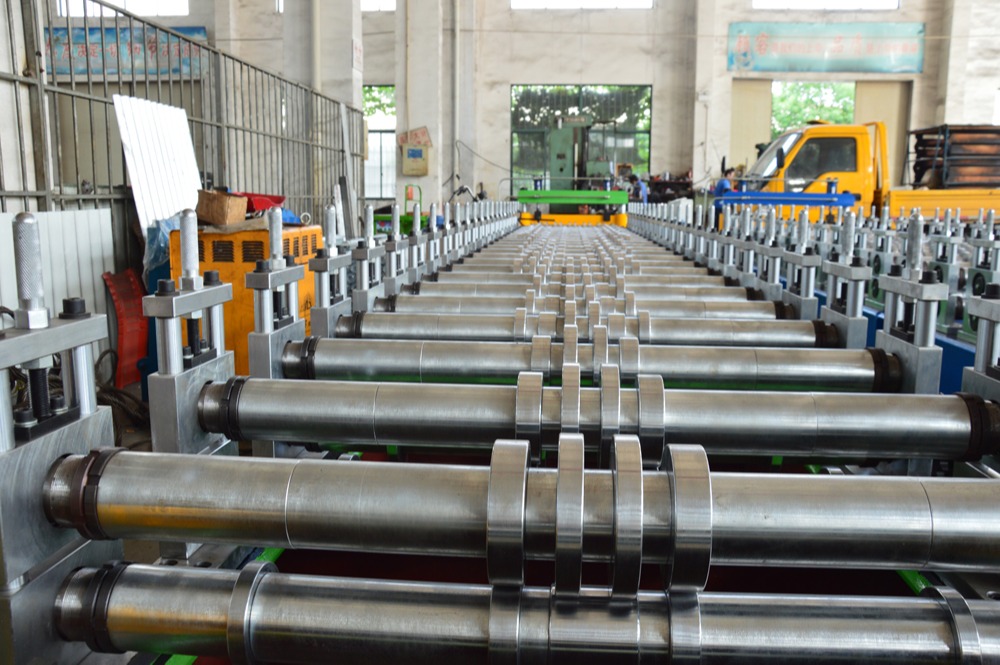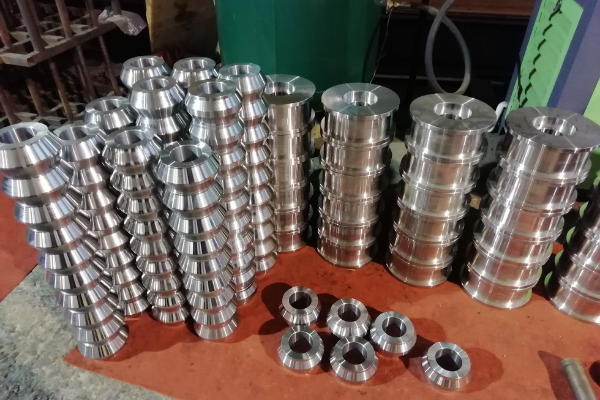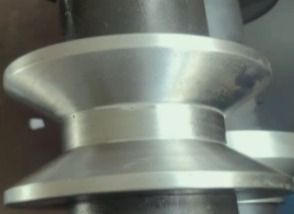 Sussman roll forming system
Sussman roll forming system: We will make the hand wheels at the feeding device to adjust feeding width, and we also make the wheels with the numbers then you know how to adjust right and left sides, also we made the rulers on the bedding, you can adjust the profile height and width according to the rulers.
Screw with numbers is to adjust material thickness easily, also with protecting cap also add laminating film device and felt to make the board flatter and smoother without scratches.
The machine is equipped with a detection switch device, in case of emergency, emergency alarm, stop operation.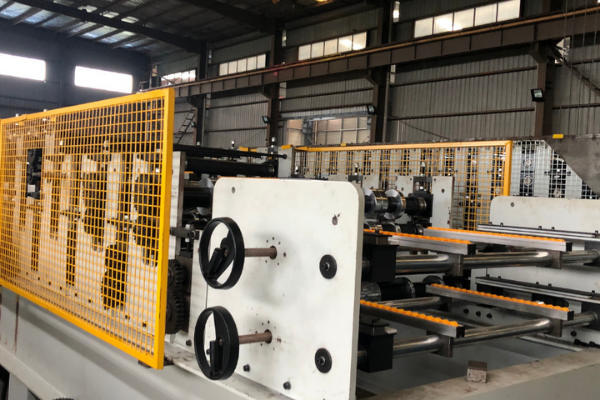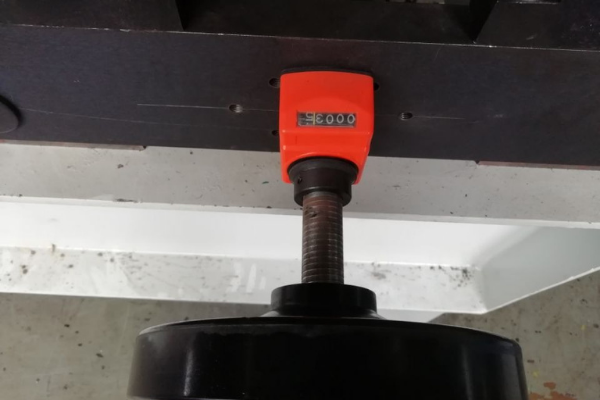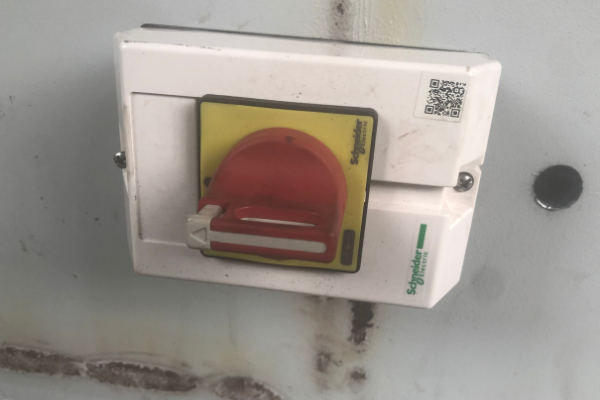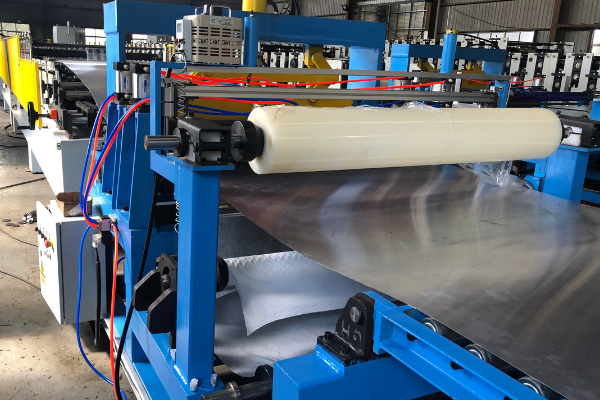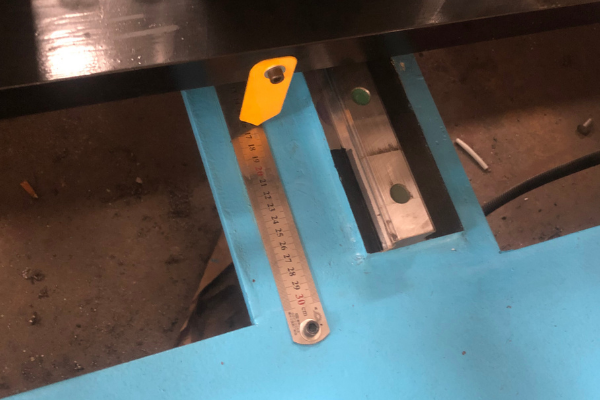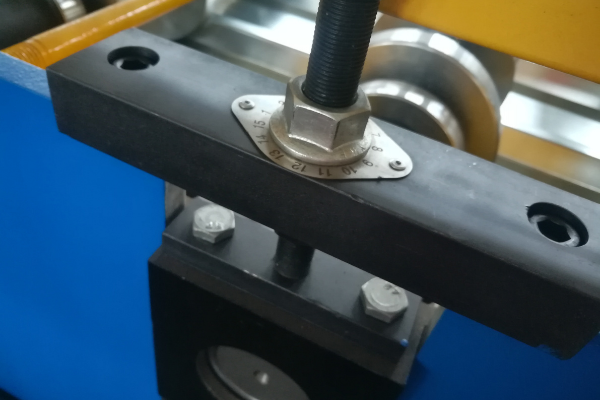 Sussman Machinery's safety cover
The whole equipment is in accordance with the requirements of CE standards, and the entire body and transmission parts are covered to protect the safety of workers.